Do you want a Shopify store which is fully optimized for Google? If you choose "YES" then you have to hire a Professional Shopify Web Designer.
But,
Why You Need a Professional Shopify Web Designer
let me explain it.
You have probably heard the hype surrounding Shopify e-commerce stores. If you have not, then you know what an e-commerce store is and have probably come across it. Shopify is an innovative platform providing an e-commerce solution. Shopify allows anybody to set up an online store quickly and cheaply.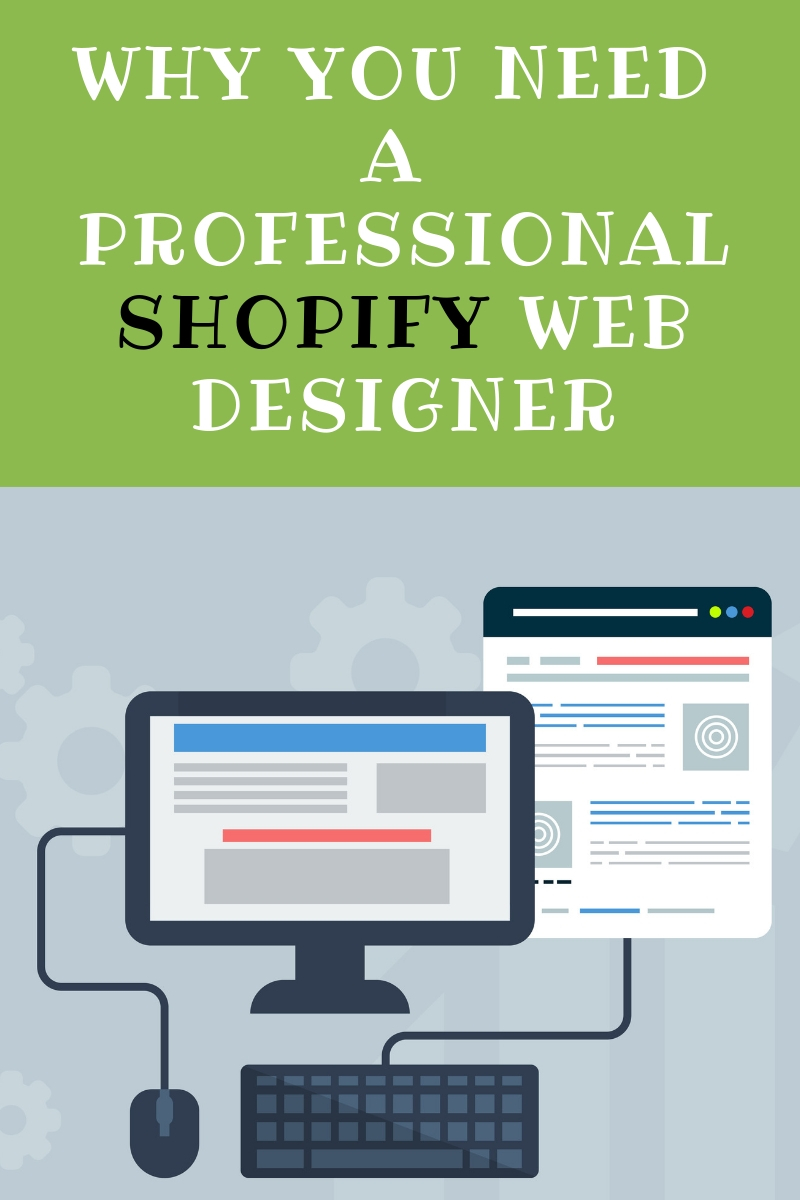 You do not need any technical knowledge or experience to go about it to have a place where you can sell your products. However, it is necessary to have a Shopify web designer if you need your store to be designed professionally and be competitive.
What Shopify allows you to do
The platform lets you customize the appearance of your store and organize your products. Shopify also enables you to accept payments and track orders and respond to them with just a few clicks. Shopify is for those that are tight on budget and looking to start an e-commerce store. Anyone can launch the store without the expenses associated with premium web development services.
What makes Shopify so Attractive?
With Shopify, you can make small monthly payments that suit the level and size of your business. Shopify offers three different packages that you can choose from depending on the features you want on an online store. It is also possible to link to various gateways for payment providing the flexibility you need to choose the most appropriate one for you.
Shopify has a range of designs that will kick-start your website. You can go with either premium or basic designs depending on the amount you are willing to spend. Your business also benefits from great marketing insights to effectively compete with other firms.
You can customize the Shopify store through CSS and HTML. And what's more, the platform incorporates a blogging capability. Several applications are also available that add functionality that is superior.
Why would you need the Services of a Professional Web Designer?
Without a doubt, Shopify offers a variety of premium and free themes. However, you may need more than just what is on offer to gain a competitive edge. After all, Shopify themes may be so typical that your store lacks that distinguishing appearance. Shopify templates are ideal for those starting, but you are not the only user that same template. There may be thousands of others like you that found it appealing. Your primary goal is to impress and attract customers to your store, but you may fail to do so if they see the appearance of your store is just like the other one they viewed.
Another limitation associated with freely available themes is in customization. You must know how to implement CSS and HTML effectively to take full advantage of the templates. If you are incompetent in that aspect, you feel yourself being limited on customization. Many business people do not have this technical knowledge and find themselves stuck in the same spot for a long time. CSS and HTML require coding skills which may be costly learn. Additional spending to determine may be counterproductive since your goal is to save money as much as possible. Even when you learn the language, there is no guarantee that you will manage the process all by yourself.
For those familiar with SEO, then you are aware how much the coding of a theme affects your online presence. It affects how potential customers find you the internet — not every theme that's created the same way regarding SEO. The template that you finally select does not guarantee it was optimized for SEO.
How will you benefit when you hire a professional Shopify web designer?
Hiring a Shopify web designer is not a bad idea. They will make your website unique that you will not have to worry your store may be too similar to that of the competitor. The web designer will perfectly adapt your store to be according to your business specifications. The professional loop you in every stage of the planning process. This means that additional features will be inserted as per your specifications to make as attractive as possible. Other benefits will include having an up to date design. Webpage trends change rapidly, and the Shopify themes may not change at the same rate. They may lag, and this would affect your business significantly.
A Shopify web designer will ensure that your website is search engine friendly. These professionals know how much this means for your store when it comes to attracting the right people. As mentioned above, the coding used in your store determines your overall online visibility. Let a professional do it for you if you have no idea how to use CSS and HTML.
It does not matter whether you are a starter or not. You need an e-commerce store that stands for a long time. The designer will project the future of your business and construct your store in a way that it will withstand the future demands.
Also Read:- KEYWORD RESEARCH GUIDE 2019- THE SECRET SEO RECIPE TO RANK HIGHER
Shopify templates may not allow you to update the website as much as possible. It places a rid on your growth potential associated with a dynamic internet site. Uncommon with Shopify templates and other design firms, a professional Shopify web design include functionality into your website so that you can edit some aspects of the store by yourself. You will not need any significant knowledge of CSS and HTML. The professional work with you throughout the whole process so that you gain the understanding you need to manage the following customization by yourself.
Final word
Shopify templates are an excellent way to go if you are starting. They provide you with the necessary tools to make your store up and running. However, using these templates has its weaknesses. First, your preferred theme may not be SEO optimized, and secondly, they may not offer you the much uniqueness that you need. A professional Shopify web designer ensures that your store is as competitive as you need it to.
For More Tips Click https://bit.ly/2iKAM8h or Contact 91 999 377 6088, votive.techs@gmail.com