Can you imagine a building without Bricks? You must be thinking I am kidding. That's how any SEO expert would react if there is mention of Search Engine Optimization without Keyword Research.
What is Keywords Research?
As a matter of fact, this forms the basis of your SEO strategy. Actually, the very first Step involves identifying the Trigger words for your content. This is what brings your web property at the top of Search Engine Results Pages (SERP) when users search for a given keyword on Search Engines.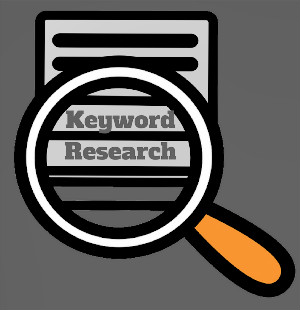 In other words, this process of research in discovering & spotting the most apt words from varied sources for your content is termed as Keyword Research.
Think about it, if everything around us is changing & evolving, do you feel that SEO is eternally the same.
Now, let me show you how to choose your keywords for SEO in 2020. These are the techniques which experts use currently to rank on top of SERPs:
I am sure you want to learn more about these crazy keyword research techniques which will catapult your rankings and turn you into an SEO superstar.
Now, you must now be yearning to know them! Remember, everyone was a beginner once, we have all been there.
So, are you Ready now?
Come on, let's begin!
To start, the primary objective of any keyword research strategy is to draw the attention of people who are looking for something relevant to what you've to offer. They should appeal to the user and draw him closer to click and visit your website.
This 2020 keyword research guide will provide you with a structured but yet simplified keyword research process involving 4 steps.
4 Easy steps to Keyword Research
No.1 – Finding Keywords in your niche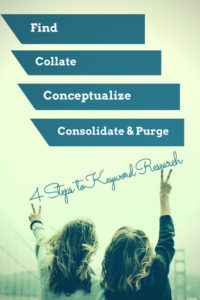 No.2 – Collation from specialist tools
No.3 – Conceptualize based on topic
No.4 – Consolidation for relevance
So, Let's begin:
Step No.1: Finding.
Let me start with a generic tool not many people talk about in terms of keyword research. But it always remains atop my list before I start inking any blog.
I will share with you a tool which will save you loads of time, resources and effort.
Picture this that you wrote an article on a topic and you realized that this piece of content is obsolete as not one wants it anymore.
Google Trends- To help you start in the right direction
Sure enough that you have heard of this awesome tool which gives you the Trend line for any word you seek the demand. You can actually check the life cycle of that keyword or phrase over a period of time in google trends api. Not just that you can also get a few body keywords and long tail keywords when you start exploring.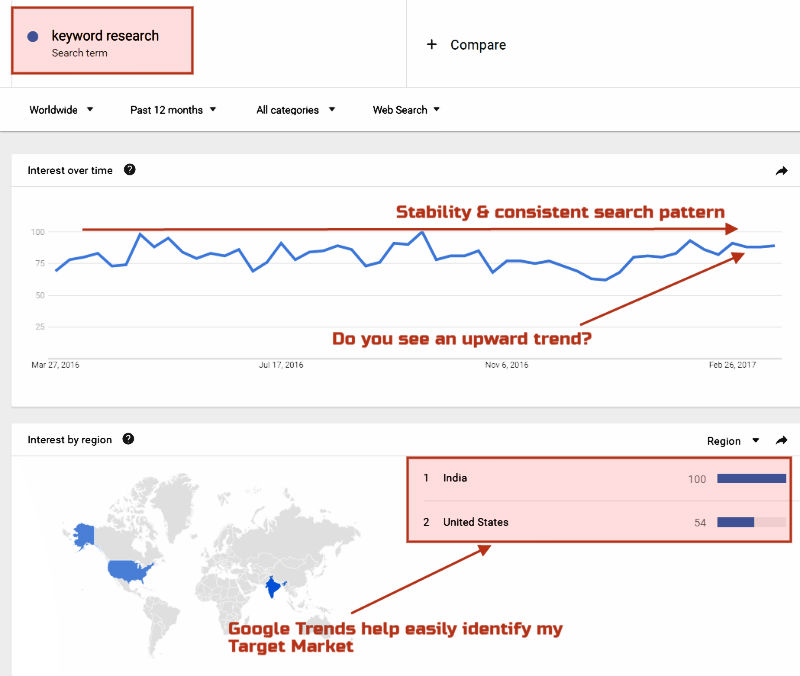 So, now you know where to begin!
Superb!
If you observe the image closely, you will analyse why I used Google Trends.
Firstly, I checked the phrase "Keyword Research" for its search pattern and to understand its demand curve.
Then I checked the source of traffic as it helps me to rationalize my target market or target audience. Now I know, at least vaguely where my target audience is coming from.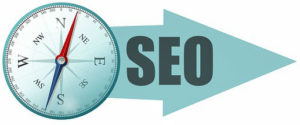 Reading into your Target audience data gives you greater insight and will make you reach the apt target audience who will actually stay on your page(which is what Google looks at-UX).
Great!
Let's move on to the next step!
Who doesn't want shortcuts in life? Hence, I shall not beat around the bush.
Now you must be thinking, Great! I got the keyword, its promising on Google trends, I also identified some interesting body keywords.
So, What's Next?
Now, that you hit the nail just get back to Google and search for your keyword and grab URLs of the first two or three results in SERPs.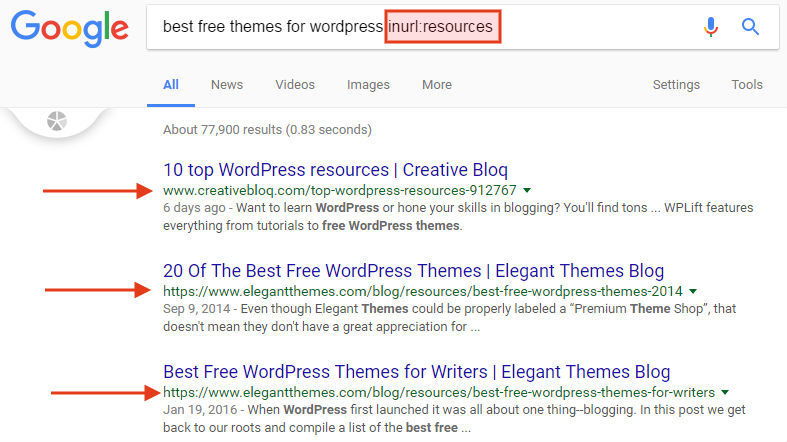 Once you have grabbed the URLs, now it's time to move to a magic tool which will give you key information which will benefit your quest to Keyword Research.
SEO Tips: As a matter of fact, you might have heard of Google's ranking factor that the length of the content with other key factors like keywords, backlinks, etc. give you an edge. Do you know that approximately 2000 words is the magic number. So, Don't attempt to reinvent the wheel, rather perfect it.
Now, Head Over to a tool which will give you an idea of what is the length of the content of your top ranking competitors.
Now you need to visit WordCounter, I love their punch line "Every Word Counts". This tool will not just give you the number of words that blog has, but also extracts for you the primary keywords and their density.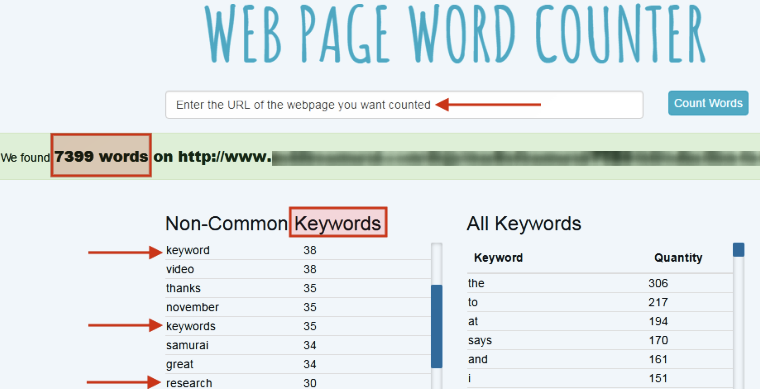 Does this word sound familiar, let me tell you what it means and how it matters to you.
What is keyword density?
This can be defined as the number of times a particular keyword has been found in any given webpage like a blog.
It helps you to draw a line of what should be the optimal number of times a particular "Keyword" can be accepted in a piece of content.
Listen: Please do not run to Google now to find the a formula which helps you with an optimal percentage in terms of keyword density. There is no such magic formula out of the box as X%. If anyone says there is, trust me it's a farce.
But you may say if I'm writing a blog in my niche, I will be forced to use it repeatedly. You are absolutely right! But remember that the piece of content should make sense, and that's what counts.
Google penalizes problem sites. One of the reasons why Google hates your site can also be due to going overboard & not maintaining an optimal Keyword Density.
SEO Tips: Optimal Keyword Density Calculation for your Niche Google your keyword and select the top ranking posts in SERPs in your niche. Now copy the URL and paste it in WordCounter and check the number of times the keyword has been used. Now, Jot them down. Let's say in this case you are looking at "Keyword Research" and it is mentioned 128 times and the number of words is 3256, in this case, density is 3.93% and do it for a couple of sites and take an average and try to keep your count within the calculated average. When you have finished writing your article: Open your document and use a keyboard shortcut 'Ctrl + F' if you are in MS Word or 'F3' on Google Docs and key in your keyword and check the number of times it's showing.
It's that simple!
So let's jump right in.
It's time to talk about the tools for we would be working with now.
Before we move ahead let me tell you there are loads of tools out there and many are exorbitantly priced. I suggest you stick to a few tools instead of getting entangled with many which will yield nothing but similar results.
Below I would like to share with you an 8 point keyword research checklist which can help you to a smooth start in your quest.
List of Magic Tools which will be a game-changer to boost your rankings :
Now it is time to drill in further:
It's always good to start with the easiest step, correct.
Let me demonstrate to you how to begin your keyword research for seo.
Answer the Public
To start with, this is a great tool to get a spectrum of keyword ideas to begin with.
For instance, If I look up 'keyword research' as a topic on answer the public, this is what I get as results.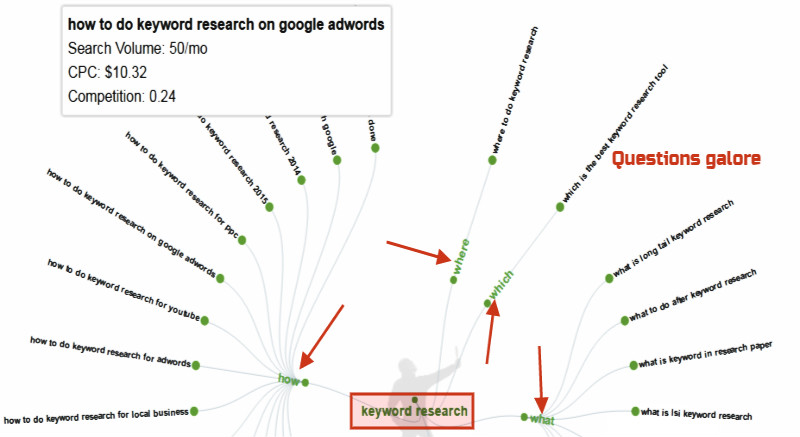 If you are interested in the volume feature in these tools as shown above, please place a comment in the comments section below as I do not want to sway away from our topic now.
You can see that you got a plethora of queries to start your research and the best part is many of them are niche keywords or phrases.
Now take each of these questions and move to another tool! I think you already know which tool I am talking about!
Google Suggest
Lo and behold it's Google! But you might probably be wondering why Google?
Now hang on a minute.
Let me demonstrate!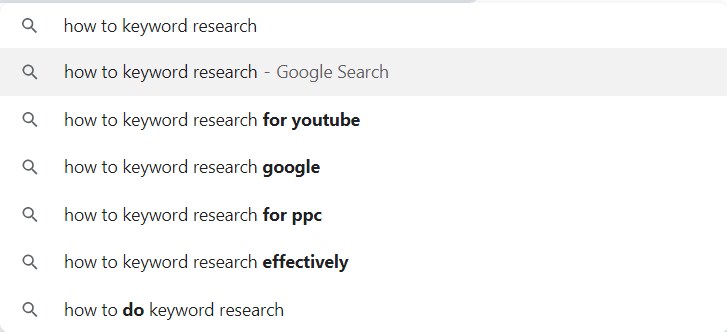 Ta-da!
There you see how Mr. Google spills out niche terms for each search query you key in.
Here is another way to look at it!
Just scroll down the SERP and look at Searches related to keyword research.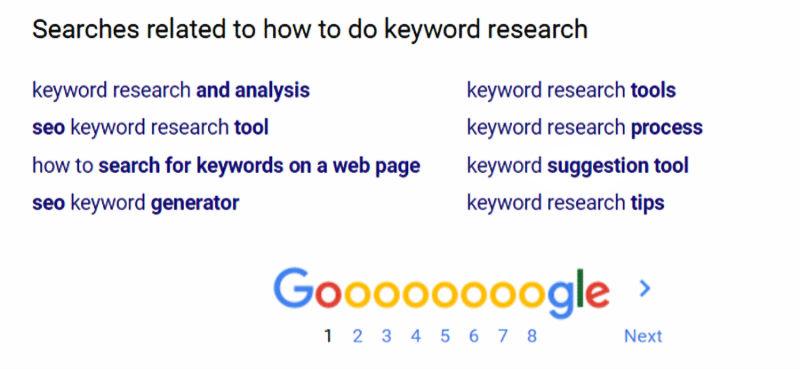 Moving ahead let us now move onto UberSuggest By Neil Patel
How do I use the Keyword Tool Ubersuggest in 2020?
Here we are right on the Ubersuggest surface and so you can better imagine what's possible, let's start a search for the example of "keyword research". Simply enter this keyword in the search box and select the country for which you want to get the results.
In my case, India is with the language option "English/India":

Now the tool gives an overview of the search term "keyword research":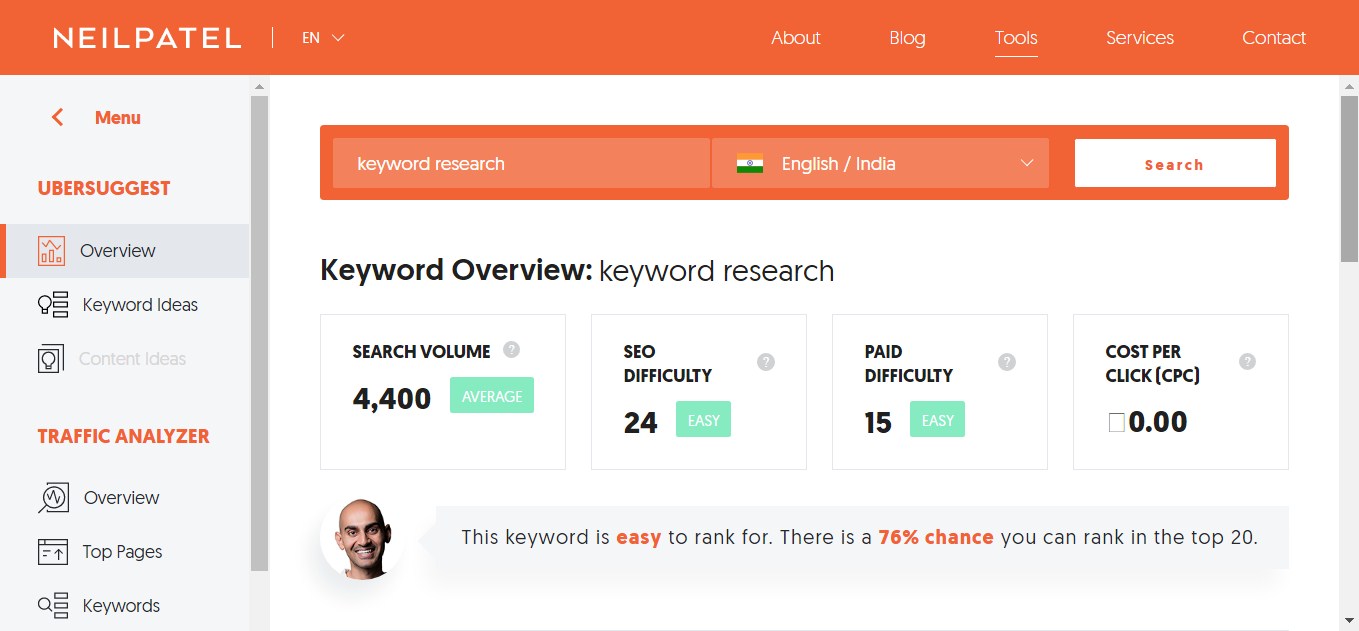 You can clearly see the monthly search volume (top right) of 4,400 searches per month, right next to it the probable difficulty of showing up in the organic search results, as well as the difficulty level for paid advertising campaigns and the cost per click (CPC).
It will also give you average monthly searches for the past 12 months.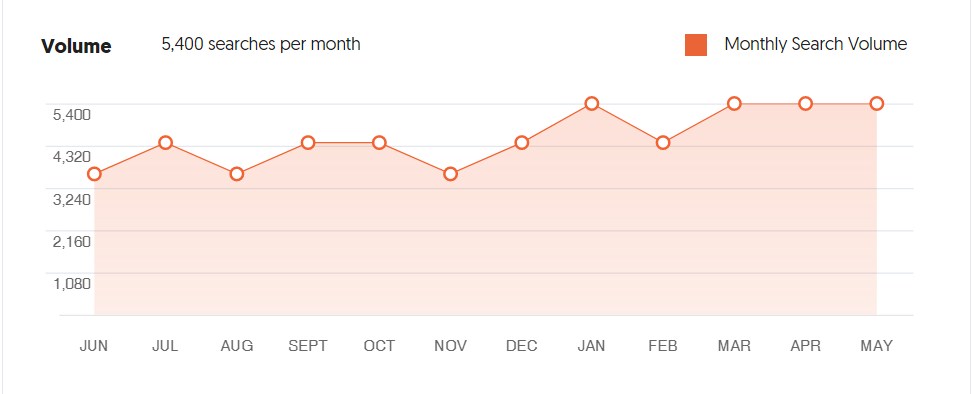 Also, you can find a realatd keyword or long tail keyword which is very important nowadays.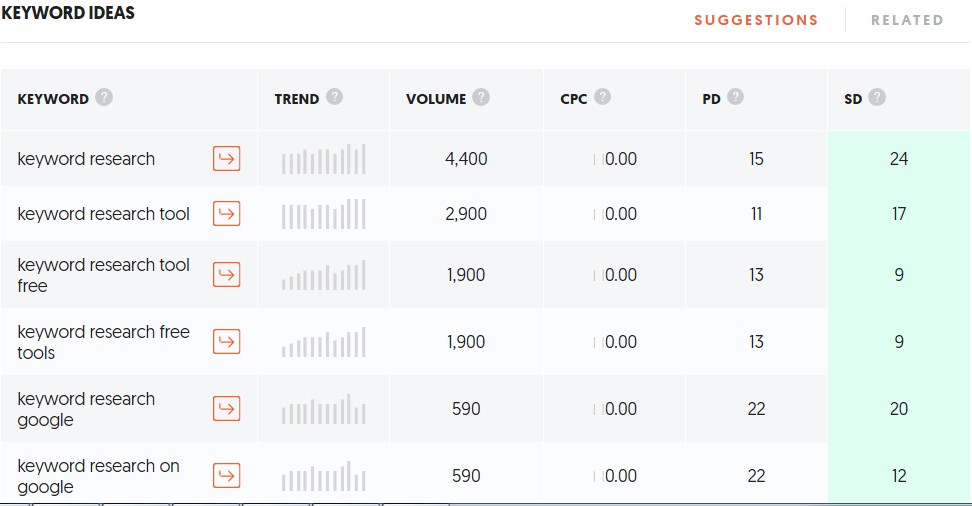 Add these long tail keywords to your excel sheet now.
Ubersugeest 7.0 New Update by Neil Patel
Neil Patel just launched Ubersuggest 7.0 update, and it is free as always. As you know, Ubersuggest is the ultimate free SEO and keyword research tool. In this blog, we will talk about its a new update.
Introduce Dashboard with SignUp
In the new update, Neil introduces a dashboard where you can add your projects. But if you want to access the dashboard, you have to signup first.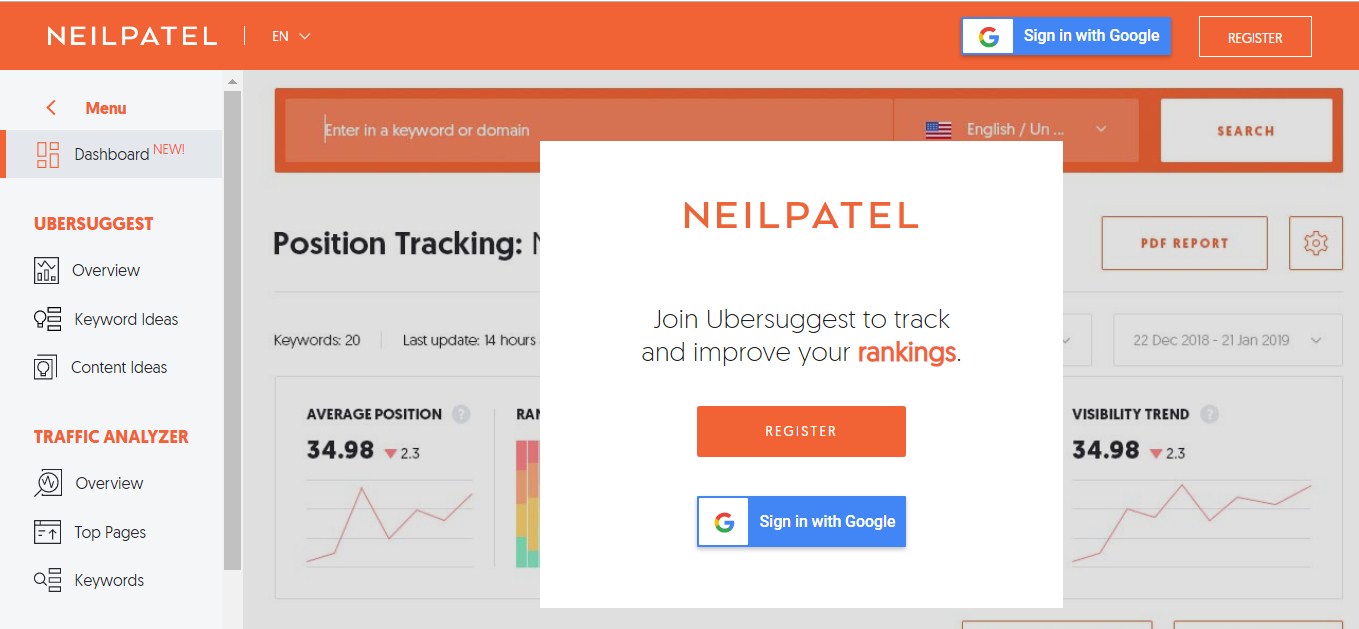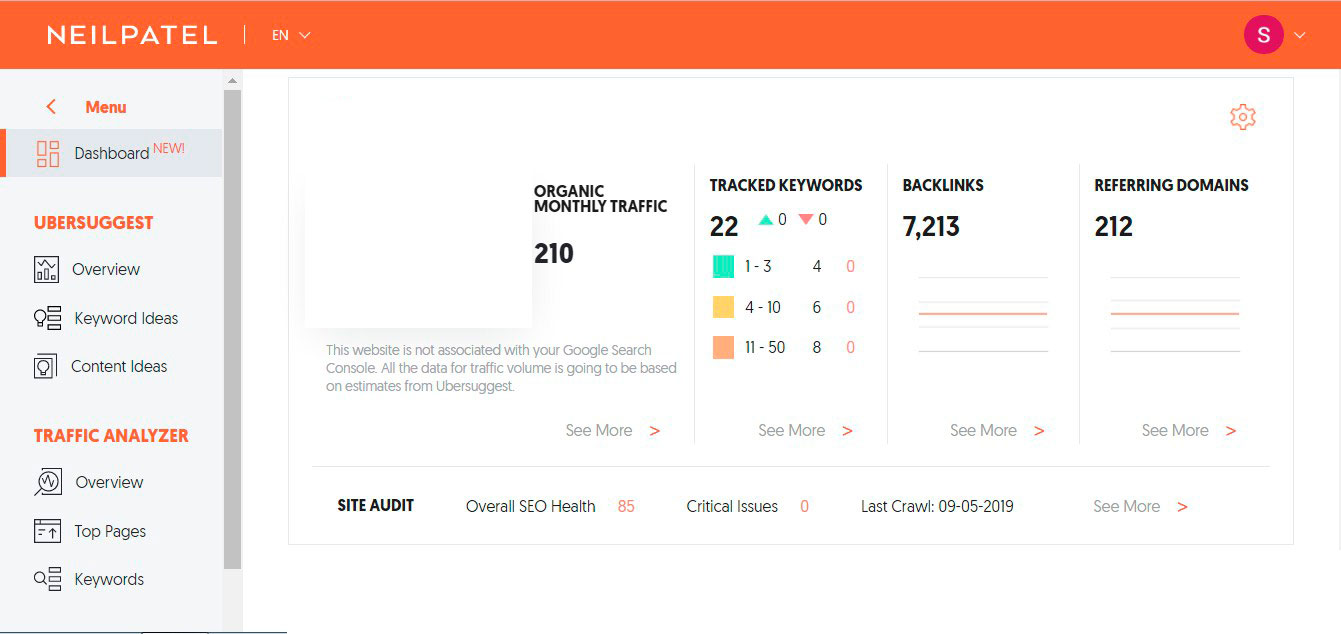 Keyword Rank Tracking
He also introduces the rank tracking feature in this new update. Whenever you added new projects it will automatically track the rankings.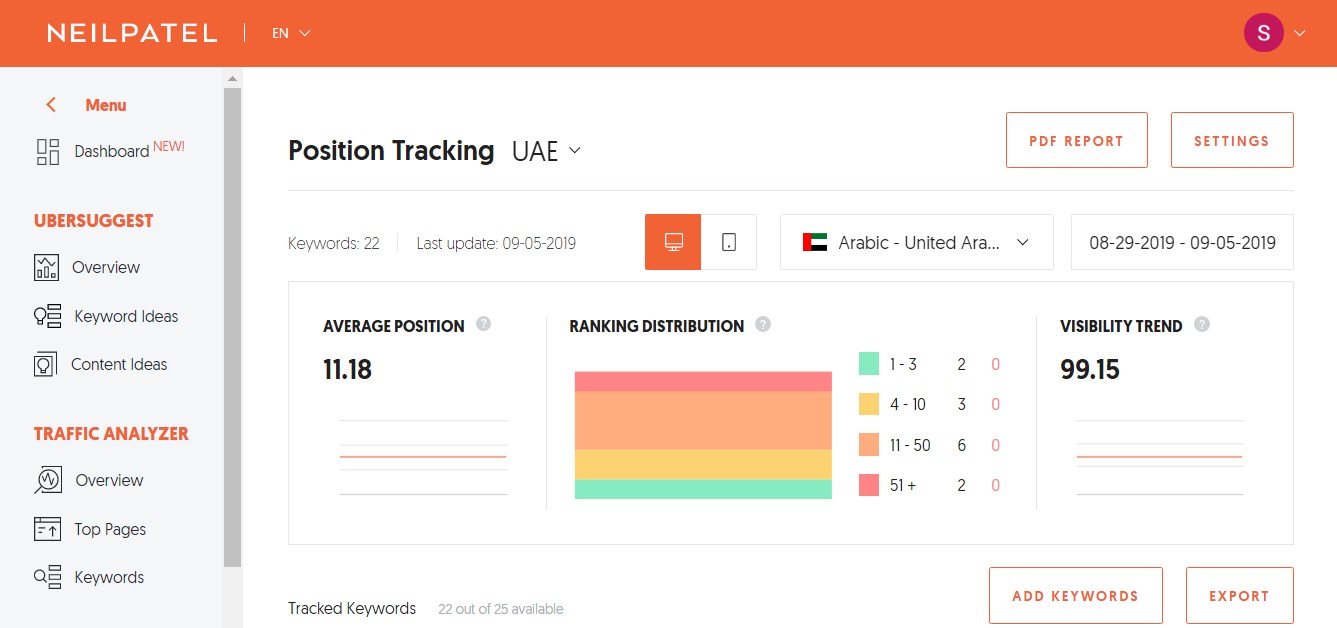 If you want to track your own keywords like hire Shopify developer you can add or import csv of your keywords.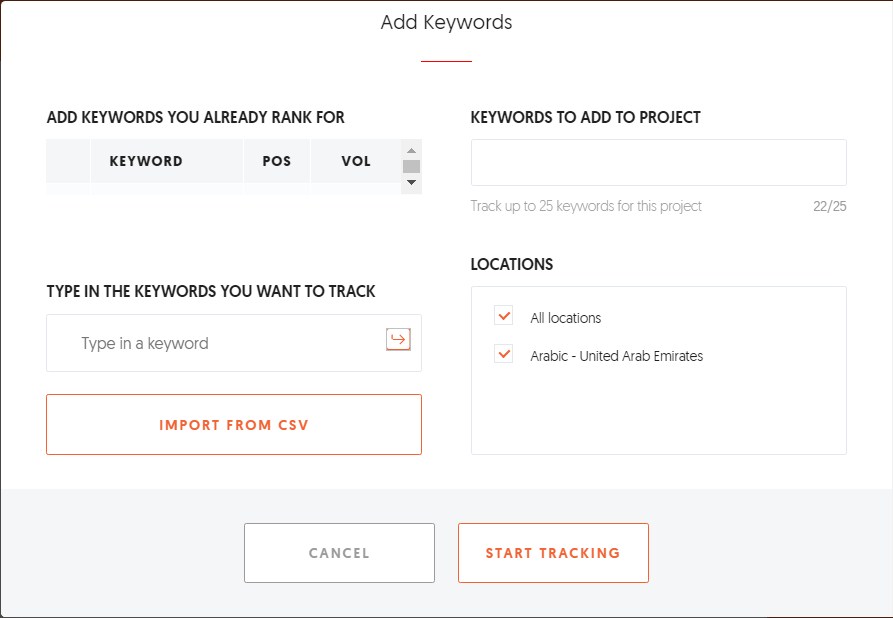 If you are doing Local SEO or International SEO you can track you ranking with it just by adding location.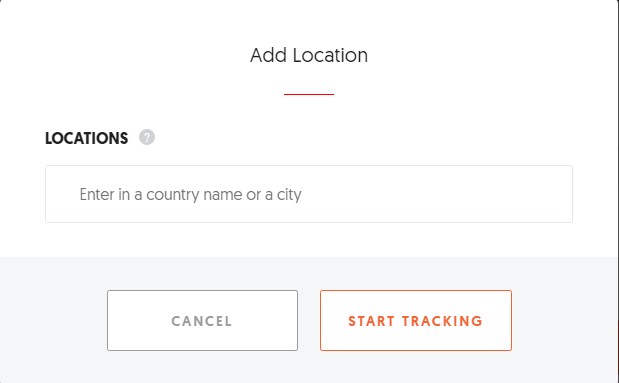 Sounds easy till now I guess, but that's not all.
This is the part where we do something away from conventional. Something which no one mentions in keyword research.
Many a time you feel you have sweated blood to do all your keyword research and now you start to worry looking at results.
I've been there too.
And you're thinking what's next? We all do it.
Here's a clue! Many a time you would have observed that while doing an analysis you see that a web page is ranking for many keywords which are not there in its content. How is that?
Don't worry there's a solution for this.
The trick is to use a secret formula called LSI.
Latent Semantic Indexing – What smart SEO Pros use
So what's it all about?
What is LSI?
Latent Semantic Indexing is a technique which uses mathematical formulas to derive patterns in a group of Unstructured Text.
Get it?
Keep reading and you will find out.
Think about it this way, LSI is nothing but the method by which search engine reads in your content and relates it so as to index it in correlation with certain topics.
Let us look at it in detail and with examples:
Do you agree that Laptop can also be referred to as a notebook or movable computer?
Let us look at another example now.
A car can be referred to as Vehicle. 'Used Cars' are the same as 'Second-hand cars' or 'Pre-owned cars'.
For a better understanding refer to the example which is well extrapolated for LSI by mathematica for predictions below.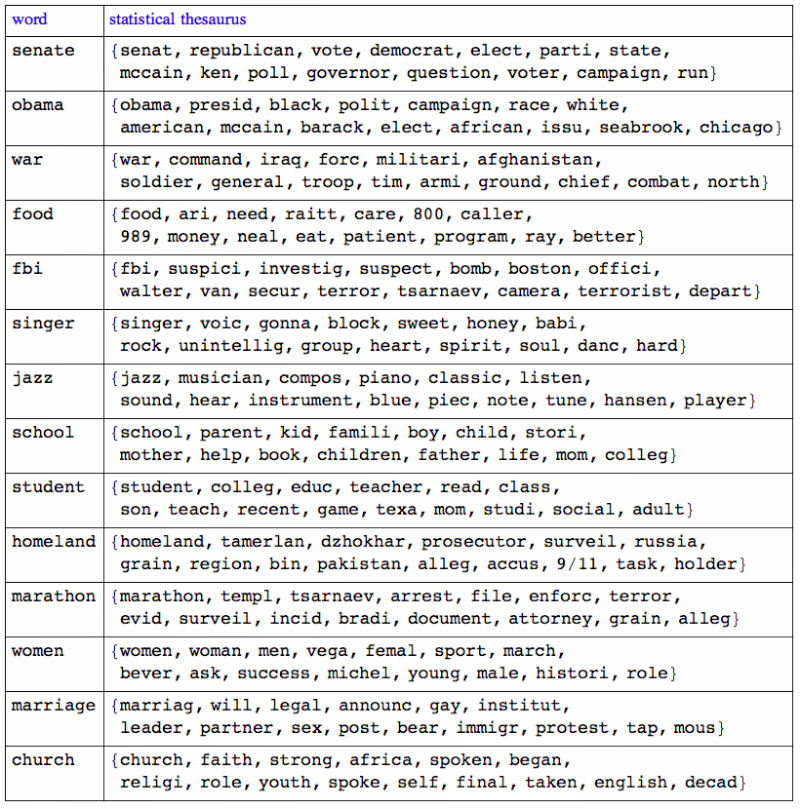 Let me explain what LSI basically means, it's a technique of ascribing a set of words which better help understand & index a particular keyword which best describes it. So that's where LSI fits in.
That's just the tip of the iceberg, it's a vast topic by itself.
But for now, I want you to use a FREE tool called LSI Keyword Generator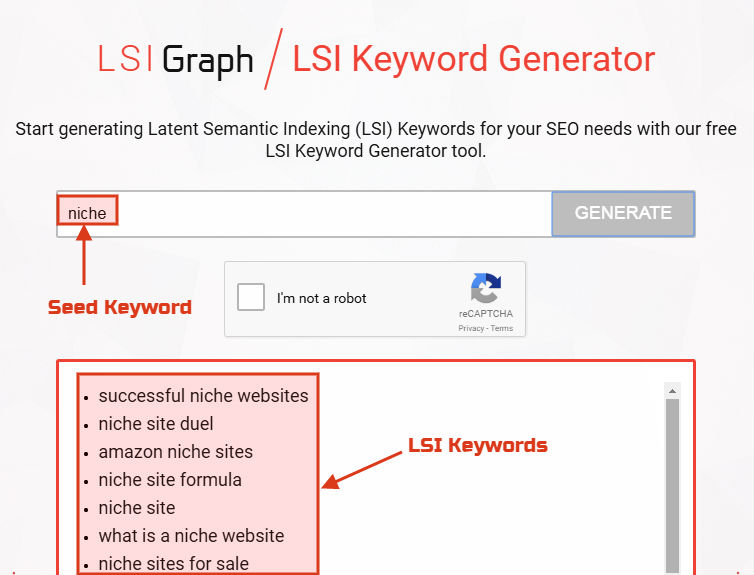 Keyword Research Tips: By using LSI you are beating the system of keyword density. Consider it this way, you are using terms which are not exact but are synonymous in usage.
So, what's the bottom line?
Reduction in redundancy & over usage is key.
The good news is let there be any Google algorithmic update but you are safe from getting penalized by Google for Keyword Stuffing. There are many reasons why Google hates your site and stuffing is one of them.
Please bear with me for some more time and I will show you how to consolidate your keyword extract and refine it for its best use.
In this keyword research guide, I have covered the most contemporary keyword research tools and you can use this as a comprehensive keyword research guide 2019.
Honestly, just don't take my word for it. Try it!
And Trust me you will be glad you did!
Now it's time to move to our next platform which is Forums.
Forums – Listen to your Target Audience
Furthermore, I am going to show you an easy shortcut to find 'Forums' in your niche.
We shall be using Google Advanced Search Operators for this. Below I've illustrated to you how to use a basic Search Operator I have illustrated below: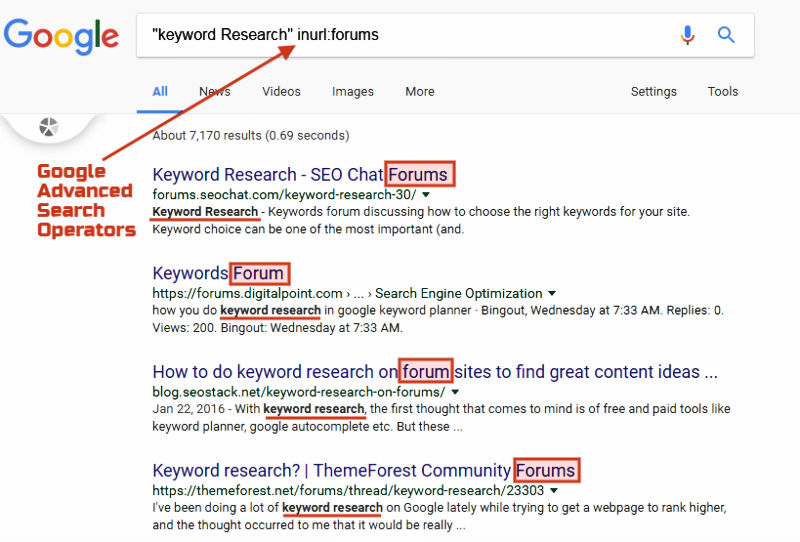 As shown, this is the easiest way to find Forums and Discussion boards in your niche. There are many but Quora is the best of all where if you ask me 'substance' hangs out.
It's a great place to find Live-wire questions in your niche which can form a chunk of your blog. I have depicted how to find keywords using Quora below: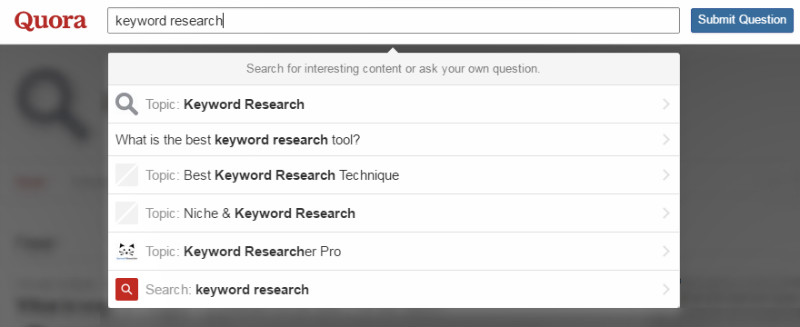 Shown above is Quora Suggest. You can get deeper too.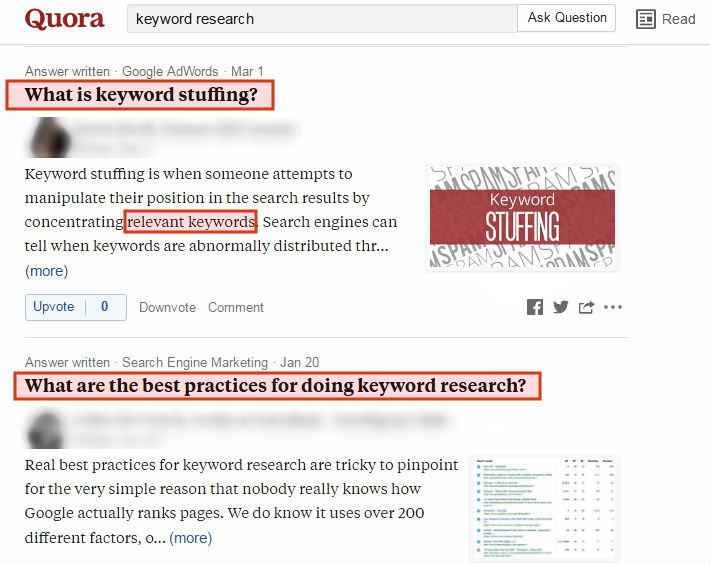 You can also try Reddit! That's a good resource too.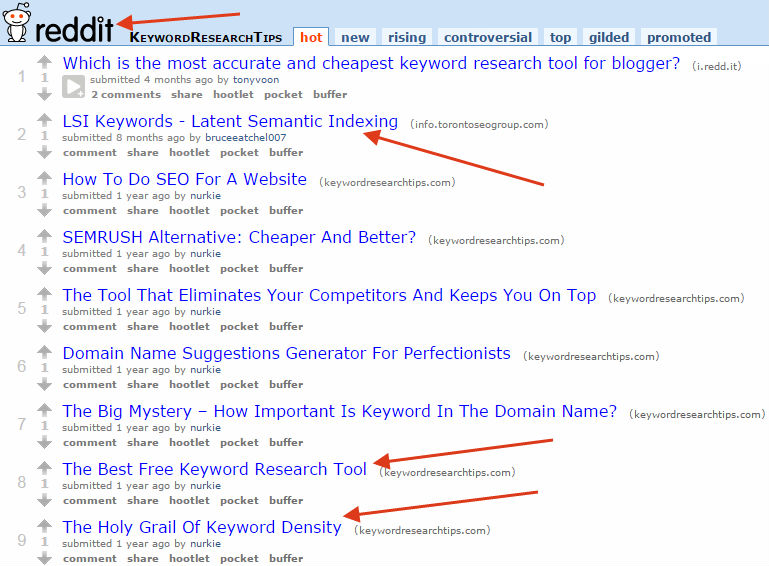 Quora and Reddit are not tools by themselves. But I have shown you how to derive benefit from them.
Next one is an interesting resource too.
I'm sure you agree Wikipedia is treasure for Content Marketers.
Wikipedia – The Modern day virtual library
Just search for your keyword on Wikipedia and you will see many terms which will boost your content and help you with your LSI objective. It will provide you with loads of ideas for your mind to cascade and define.

There you are…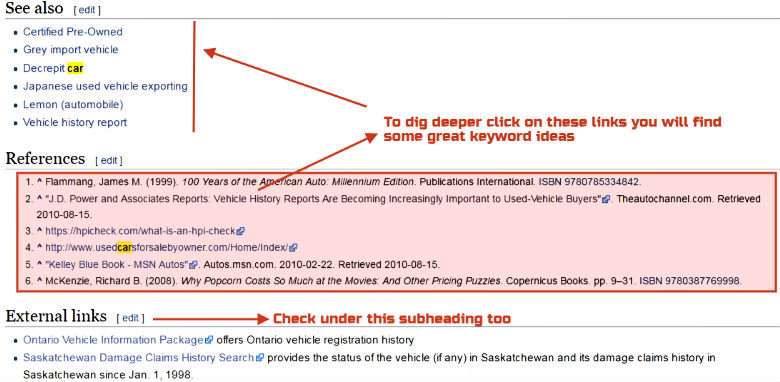 As a matter of fact, additionally I got some explicit niche keywords in Wikipedia which can bring in some serious visitors with high potential if I'm working on seo for used cars.
That's how you dig for more niche keywords in Wikipedia.
Keywords Everywhere – Free(Now Paid) search volume, CPC & competition data
So what you would do is, first of all, you would go into Google and type in "Keywords Everywhere," and this is if you have Chrome or Firefox, and download the extension.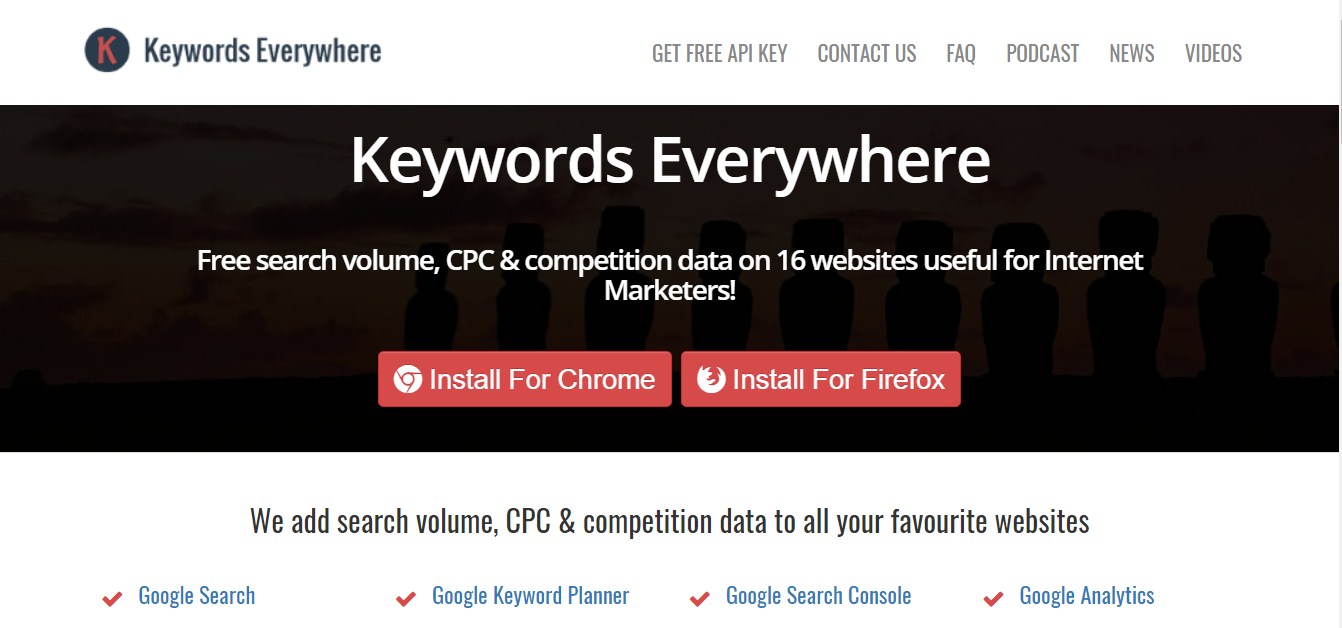 Go to the Chrome extension store and download Keywords Everywhere; that's it.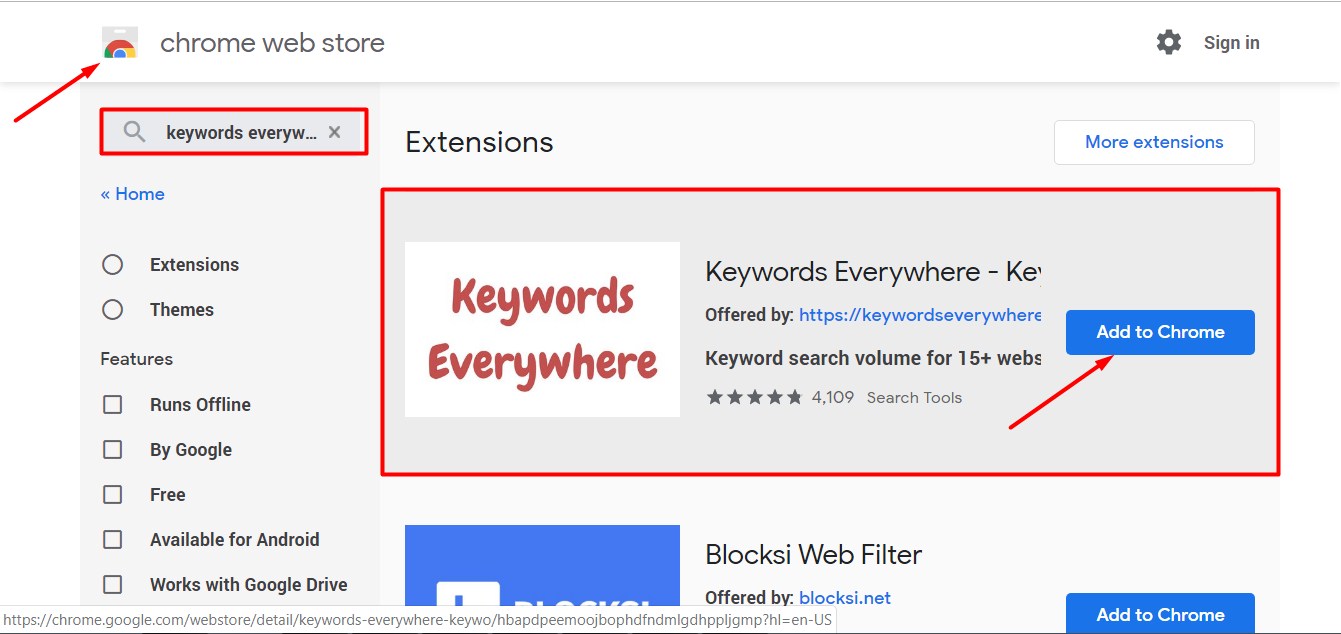 And once you've downloaded that, you'll get sent an email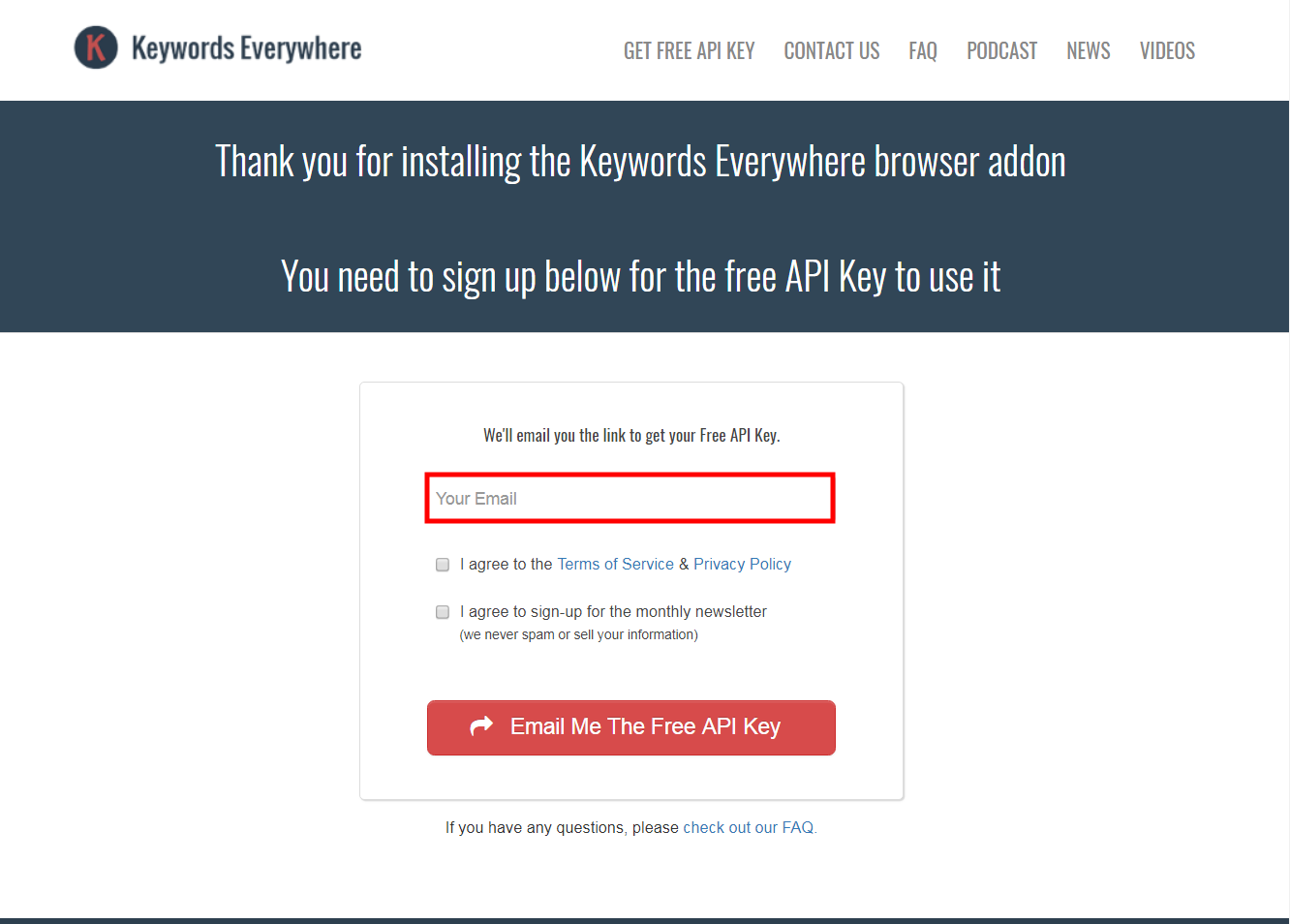 where you have to copy the API code or the key code, and paste that back into the bit you were on before so you can be authenticated or be accepted to use the actual keyword tool everywhere, or Keywords Everywhere tool.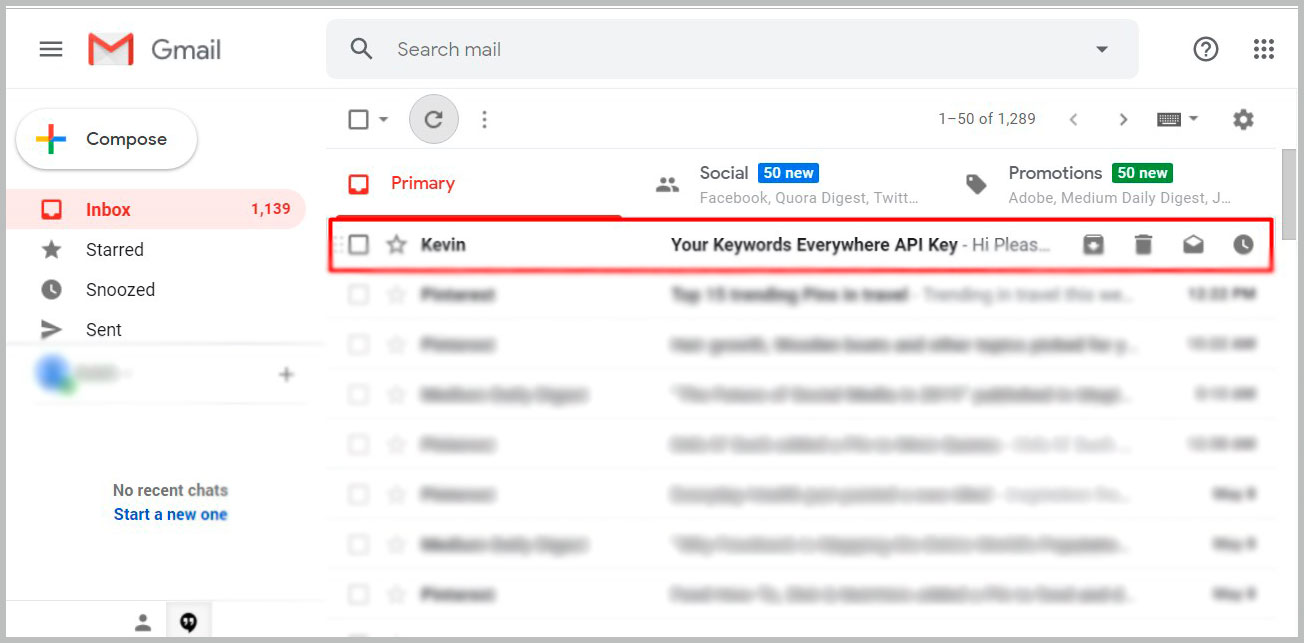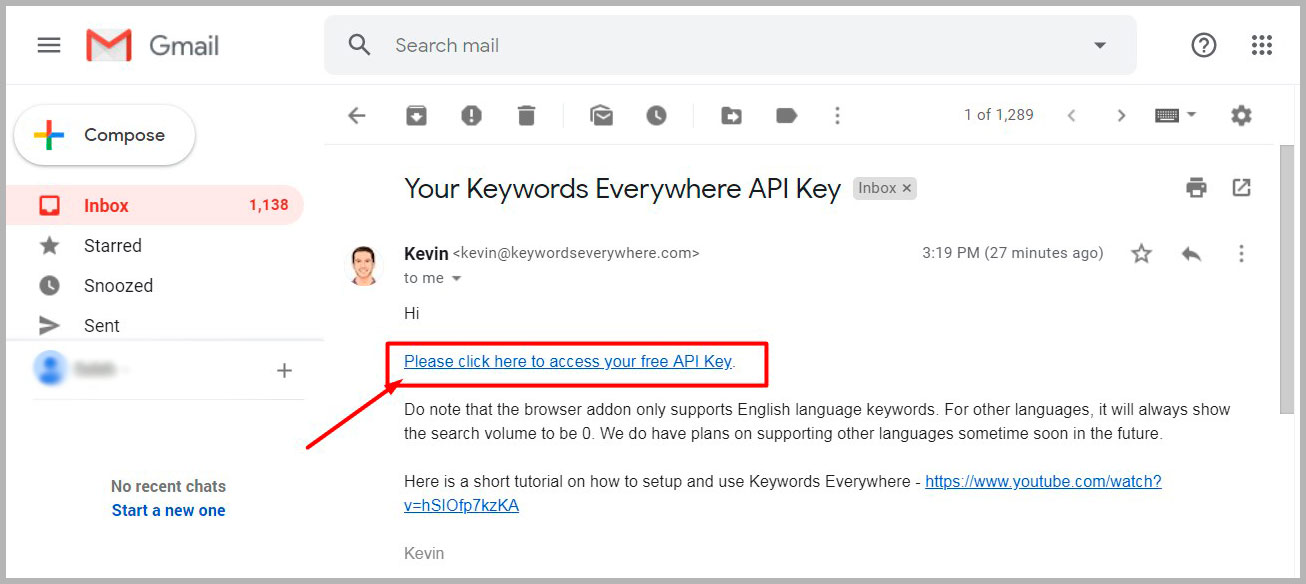 It's free software or free Chrome extension, should I say.
And what it does is, it shows you three main things.
Number one, it shows you how much search volume a specific word gets.
Number two, it also shows you the cost per click for that word.
And number three, competition as well. It shows you the competition which is, rated between zero and one.

Now you're more interested in the search volume.
But bear in mind that this information is based on Google AdWords Planner, the Google Keywords Planner tool.
And that is focused on pay per click advertising, so basically advertising your message using Google's paid platform.
So it's different.
Like free content marketing doesn't have the same sort of data and all that kind of stuff and when it comes to the paid platforms.
But it can give you an incentive or an idea as to what you need to be doing.
So you want to be focusing on the search volume, that's important.
Of course, competition can give you an idea. So anything below 0.3 is always good, but again I wouldn't be hung up on the whole competition thing or cost per click thing.
It gives you an idea, but that's not what you want to be focusing on.
You want to look at the actual search volume.
What you also want to do when you get to Google is, also check the actual results that comeback as well.
So let's say for example you get 9,000,000 results that come back and the search volume for that keyword is 1,000,000, then you know that's something that gets searched for a lot.
Now the results relate to every single time that word is mentioned within that title, or description, or post, or whatever it is, or whatever Google thinks is related to what you've typed into the search box.
So it's imperative to make sure that you realize these numbers, so you know that people are looking for this stuff.
Once you're typing in your keyword, you'll start to see auto-suggestions that pop up for that specific keyword.
And it's really important to not these because it means that Google's telling you that these things are being searched for.
Even when you get the Keywords Everywhere tool, it's also gonna start showing related items on the right-hand side, and its also going to show you the volume, the competition, and the CPC.
SEMRush- A Freemium treat for Content Marketers
The last tool I'm going to talk about here is SEMRUSH.
A Freemium tool which is more than enough with limited features also.
So, let's jump right in and see how you can find more keywords from Semrush.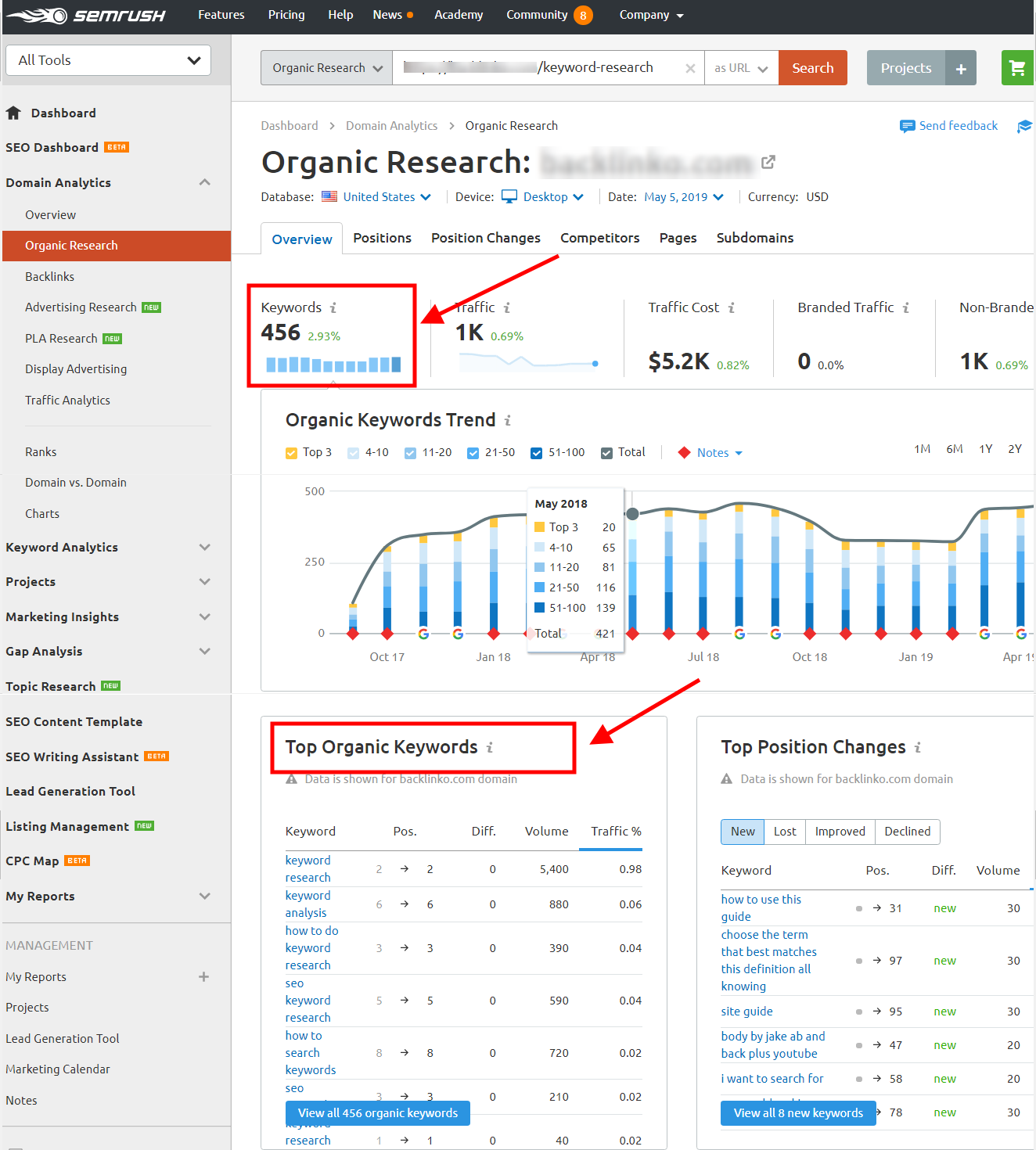 The paid version of Semrush too is just amazing and helps you a lot in the long run.
Ahrefs – King of Keyword Research Tool
Ahrefs is a must-have tool for Google SEO. It has a powerful external link database. It is an indispensable tool for doing external links for websites.
Ahrefs specific features:
Site Audit.
Keyword Research
Backlink Analysis
Rank Tracker.
Keywords Explorer Keyword Research Tool
Ahrefs can query major search engines such as Google Youtube Amazon Yahoo Bing Baidu Yandex, query the search data of keywords on various platforms, analyze the difficulty of keyword seo, and prompt related keywords.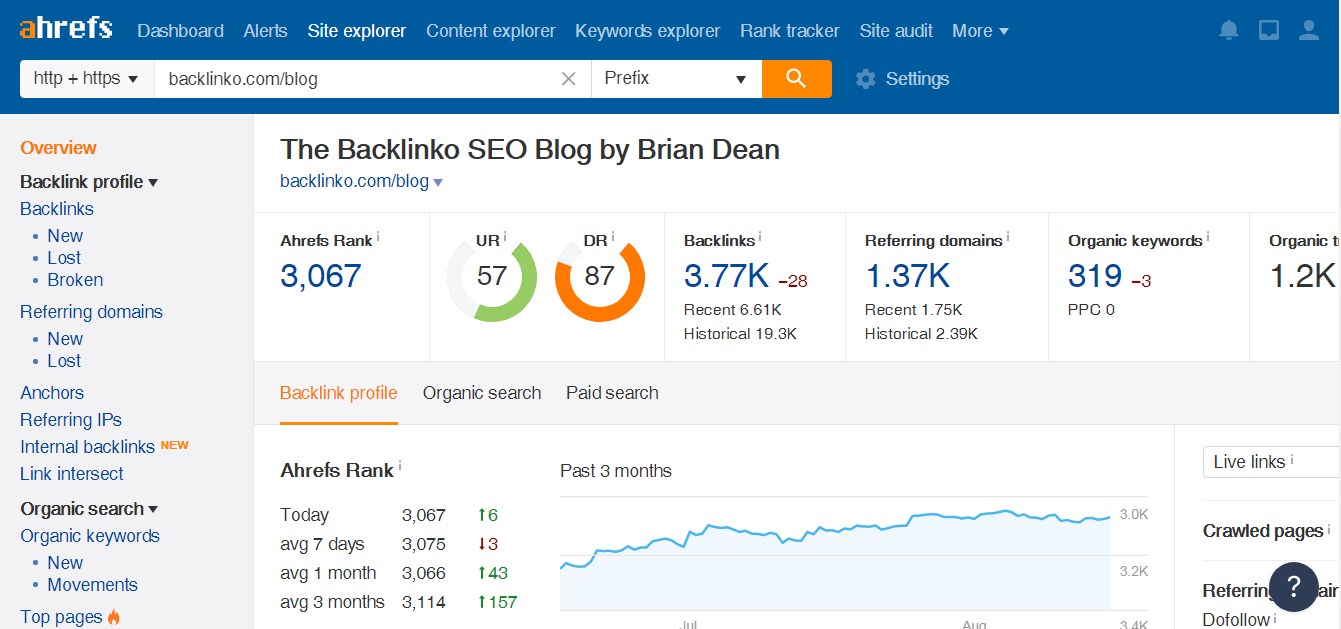 Ahref analysisHere is the Step by Step guide on how to do Keyword Research with Ahrefs.
I have been there and done that, hence I suggest that you use a freemium tool at this stage. The choice is yours if you still want to pay for these tools. It's your money.
These are critical ones and they are real queries which are landing users onto the competitor page.
Now that you have cracked this stage of Collation of Niche Keywords. It now time to move ahead and Conceptualize and Comprehend the relevance.
Step 2: Collation- A very important step which helps you get organized
But before we go deeper into this, I want you to open an MS Excel sheet and organize your findings.
In that case, there's one problem right? What format?
I have illustrated a basic keyword research excel template below to make it simple.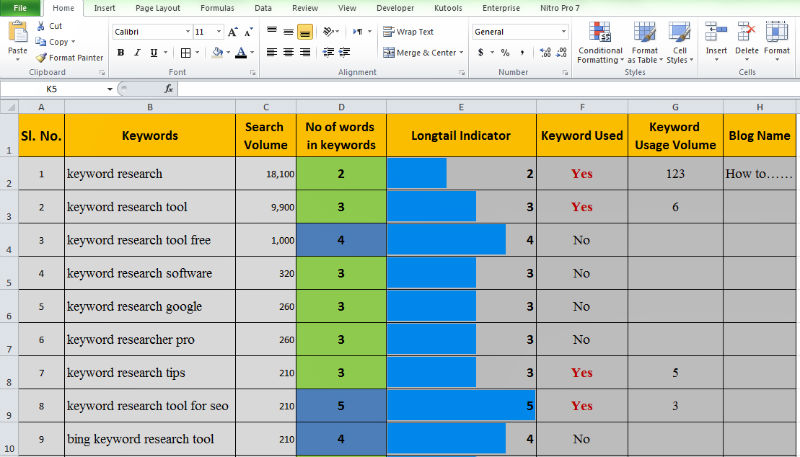 Sorting based on High volumes is for illustration purposes only. Spreadsheet Download option provided below.
So, you are thinking about the column D and that you have to do a manual job of counting. No No No, I have you covered. Ping me in comments if you want to know how to get Column E.
Please take note of this formula and paste it into the Excel Cell. Just make sure the name of the Cell is corresponding to the one in formula. And then just drag it down to the last row.
MS Excel Formula for Counting the number of words in an Excel Cell =IF(LEN(TRIM(B2))=0,0,LEN(TRIM(B2))-LEN(SUBSTITUTE(B2," ",""))+1)
You can sort the columns of Volume or No. of words in a cell.
In this illustration, I have sorted it based on search volume.
So, now you can see your list grow!
Keyword Research tips: Always remember another key point longer the keyword phrase the more specific your niche is getting.
A word of caution: Don't forget that running behind volume keywords will bring you more competition.
Download FREE keyword Research Template
Step 3 : Conceptualization & Comprehension
What do I mean by this? Let me explain. Let me explain using an example of Used Cars topic and you will realize that we have a seed keyword and body keywords which is Cars.
Hence, what I need you to do is brainstorm your topic and to analyze which are the most relevant keywords which will best suit your content in your niche.
In addition to this, you need to be wise enough to figure out those keywords which may bring some visitors who land on your page accidentally but not with their intent. Let me throw some light on it with an example.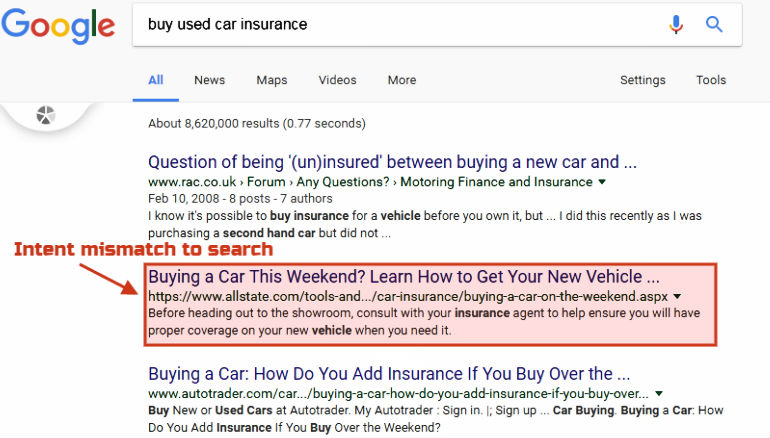 If you see the page you will realize that the user will be sure shot Pogo sticking back to SERPs.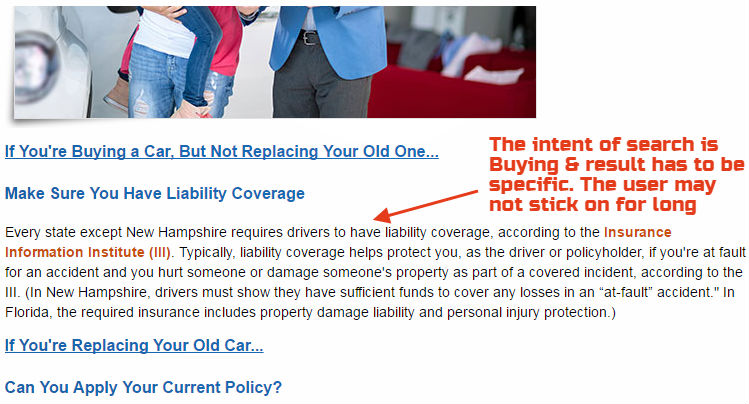 Picture this:
In a Used Car Example, Let us say we are writing about Used cars and there has been an accidental optimization of a keyword Insurance and a person searching for 'Buy Used Car insurance' lands on your page. Beware: Are you happy that you got a visitor, No, No, No that's a misconception.
That's where Pogo Sticking takes place which may surge your Bounce rate while sending a wrong signal to Google which directly affects your domain & page ranking crashing your position down in SERPs.
Now, we need to cover Purging. Which is the 4th & final step in research process.
Step 4 : Purging and Consolidation
This is primarily a CRM activity which involves Database Cleansing. Which means now it's time to get back to our keyword research excel sheet.
So, what do we actually do in Purging?
Let me show you how.
Open your keyword research excel template. Select Column B as shown.

It's really that simple and now you are left with Unique entries only.
Great!
Now you're good to go ahead and pen your content.
Before concluding, I know what you are thinking and Yes you are right!
You must be guessing why I haven't made mention of keyword tool which no one misses mentioning. Honestly speaking this has been The Tool for anyone who starts their SEO journey. Even me!
Google Keyword Planner
You should also know that it's associated with Adwords account and is not a stand-alone Tool but an integrated one which is built into the Google Adwords platform.
Let me explain why I DON'T prefer using Google Keyword Planner(GKP) which has been a must-have SEO tool for any Online Marketer?
If you have to be successful, you require a Unique Selling Proposition (USP) and Google keyword Planner can't help you define that.
It gives you very closely related terms on a random basis which will not be of great help. And guess what everyone is using the same set.
Google Keyword Planner is a reliable resource which is absolutely FREE*. Hence, more people flock & many people search the internet asking how to do keywords research on google adwords or how to do keyword research for content marketing.
Sheer quantity & closely knit terms are of no help currently.
It's not a tool you can consider if you are looking for a Niche. And Google's keyword tool will not help you understand what your customers are searching for, as it is very vague and generic.
The real secret is it will never yield desired results as the tool is designed for primarily for advertisers and not for SEO.
Do you think I am exaggerating?
The below example will tell why I am saying this: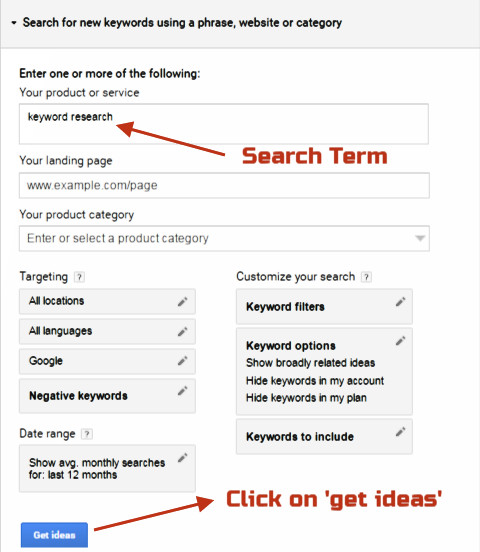 So let's move ahead & see what results google's keyword planner will yield!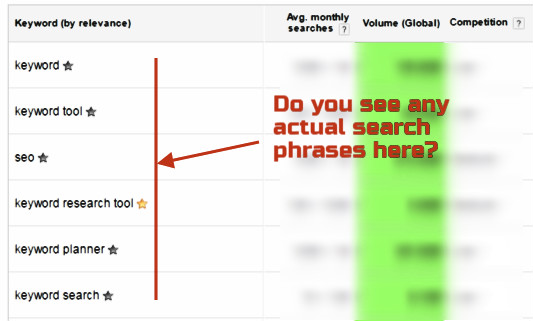 Found nothing interesting isn't it?
Here's the interesting part which will provide you more compelling evidence.
Let me show you what I am talking about.
What do you think is the difference between the Google Keyword Planner and the results I have shown you before considering your SEO efforts?
In a nutshell, there are better techniques which are much better than just using Google's keyword generator. I am not saying this tool is obsolete, it's a great tool but there are better ways of doing without it now.
Google's search term suggestion tool can help you start if you insist, but you need to carve out a niche route too.
The length and intensity of this blog tells me we need to do a recap.
Summary
So let's rewind and look back at what we discussed in all.
We opened with a generic approach of steps involved in Keyword Research of 4 steps Finding, Collation, Conceptualization & Purging of which the major step was just the Finding.
This point being the key had to be stressed upon and elucidated in a more broader spectrum than other steps as other steps were more administerial in approach.
In finding we covered all the tools namely Answer the Public, Google Suggest, UberSuggest by Neil Patel, Keyword Shitter, LSI, Quora, Wikipedia & SEMRush. I have also shown you how to use the tools to find Head Keywords, Body Keywords, and Long tail keywords.
I have also shared with you keyword research excel template which will be of great help.
Conclusion
Why is Keyword Research so important? You might have realized why there is so much emphasis in finding out the niche and long tail keywords which have much lesser competition when compared to the high volume chunk which will get you nowhere.
If you actually analyse leading blogs of any industry and get to the analytics, as you have seen in SEMRush they are being found more with these Long Tail and niche queries than the head keywords which everyone is running behind due to their volumes.
So, I would like to end this by saying that this is your first step in online success followed by backlinks.
Now, it's your turn.
I'd love to know your thoughts if you found this article helpful. Leave a comment and do share if you liked it.